Nice yacht charter at the best price
You like to go to the sea and you dream of discovering the wonders around Nice? Take advantage of our offers at yacht charter Nice to make your dream a reality!
ATI Yachts is specialized in the rental of luxury yachts in Nice and in the French Riviera. For several years, our team has specialized in yacht charter Nice, which allows us to offer quality services. We have several models of yachts to suit all needs. Want to go for a boat ride in Nice? Rent one of our luxury yachts, near the Promenade des Anglais!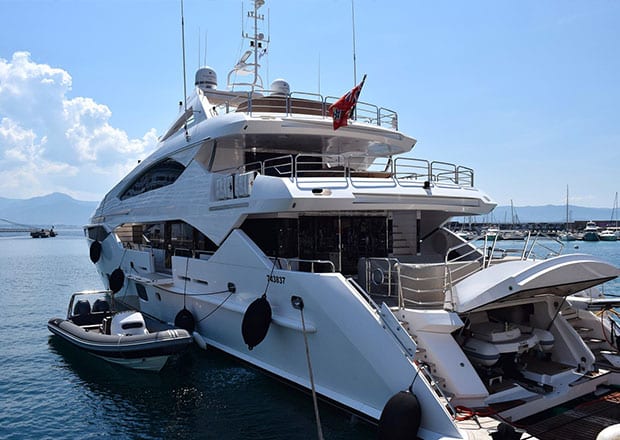 Discover Nice and its surroundings on board a yacht
Looking for a Nice high-end yacht for a sea trip? ATI Yachts accompanies you in the choice of your yacht! Nice is a splendid city where it is very pleasant to live thanks to its mild climate. The city of Nice is also one of the most popular on the French Riviera thanks to its breathtaking landscape. Residents and holidaymakers alike love to stroll along the Promenade des Anglais, but especially the outings to its many beaches. Instead of admiring the yachts of the Mediterranean in the distance, go yourself on board our yacht for rent in Nice.
To you the beautiful maritime excursions in the best yachts! Enjoy beautiful views and truly relaxing moments in luxury with our charter yacht Nice.
We accompany you in the discovery of the best destinations of the French Riviera starting from Nice. The entire team on board offers you top-of-the-line services to ensure your optimal comfort.
We rent different types of motor boats, boats with skipper, different sizes of yachts, … Starting from Nice and its famous Promenade des Anglais, you can discover its magnificent marina, nestled on the Mediterranean Sea. Don't wait any longer for your boat rental Nice !
Professionals
More than 20 years of experience
Entertainment
All you have to do is enjoy
Charter yacht Côte d'Azur
We accompany you in the creation of your stay or your high end nautical event. Just tell us your wishes and we will make them come true.
Yacht Charter Saint Tropez
You want to rent a yacht in Nice ? Then contact us!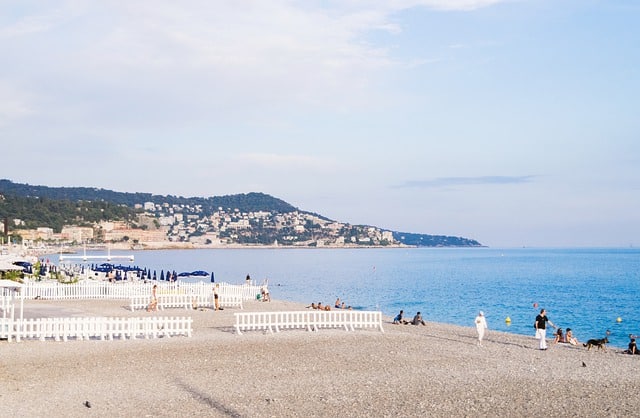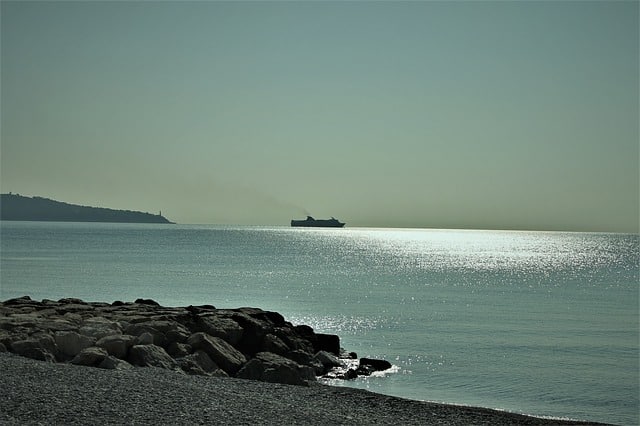 Do not hesitate to contact us for more information or for any particular request.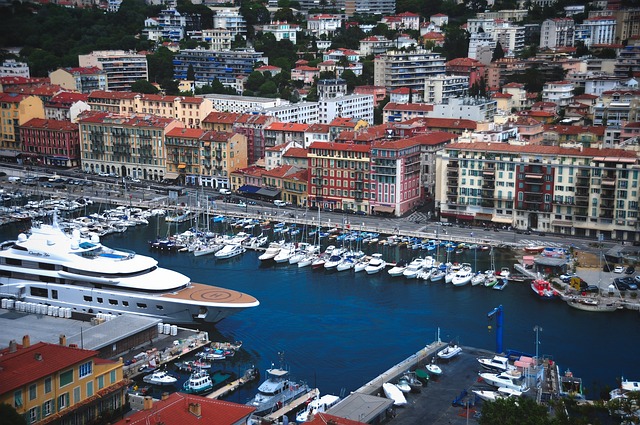 Rent the best charter yacht in Nice with ATI Yachts
ATI Yachts is a company of yacht and boat rental in Nice which has been involved for many years. All our team has today a great expertise in yacht charter on the French Riviera. Thanks to our fleet of luxury yachts and motorboats, we are able to offer you the ideal charter yacht according to your expectations and requirements. Whether it is for a yacht charter Nice for an evening, a day or even several days, our team will be happy to welcome you.
Renting a yacht in Nice is a perfect choice if you want to discover the Mediterranean in the best conditions. Combine discovery, pleasure, comfort and relaxation with the rental of luxury yacht with crew at ATI Yachts.
ATI Yachts has the challenge to offer you the most beautiful Nice yachts at the best price. The services and all the comforts aboard the yacht will be up to your expectations, without blowing your budget. You will be able to enjoy the best activities during your trips to the best cities in the region, such as Saint-Tropez Cannes… So contact us as soon as possible! Our team is waiting for you, whatever the season, for a perfect sea escapade on board a luxurious and modern yacht.
Let our team guide you for your luxury yacht charter in Nice
Our team of professionals welcomes you to plan your sea trip on board a boat in Nice. An evening or a day with your loved ones, an evening with guests, an outing at sea with family or friends, a cruise project or a full week of adventure at sea…, trust us to navigate in complete safety and comfort!
You can contact us to find the ideal yacht for you, but also to organize your stay at sea. On board our most luxurious yachts, you will enjoy exceptional comfort with Jacuzzis and king-size bed cabins! After relaxing, enjoy the delicious dishes offered by the restaurant with starred chef.
Our skippers and the whole crew are at your disposal, ready to serve you champagne as well as the best of the vintages! They will be able to provide you with all the necessary accessories for an exceptional sea trip.
Whether you want to take to the sea as a couple, with your family, with friends or with colleagues as part of a team building, note that our yachts can accommodate up to 12 people.
Organize the stay of your dreams with a yacht charter in Nice
Nice and its surroundings offer a unique and breathtaking landscape. Immerse yourself in a heavenly setting, in the heart of the idyllic landscapes of the French Riviera and the Alpes Maritimes on board our yacht in Nice.
Our team will help you plan your stay or sea trip throughout the year. Also, you can organize scuba diving, fun moments with water skiing or jet skiing, excursions to secluded beaches, swimming in the crystal clear waters of the idyllic bays and coves of the Mediterranean… In short, your stay will be simply perfect with ATI Yachts.
You can also go down for lunch or dinner at the best restaurants of the French Riviera. When you get off your luxury yacht, you will look like a big star! Specialized in luxury boat rental in Nice, our company offers services tailored to all requests and requirements. Our years of experience and our passion for the nautical world and yachts guarantee you a perfect experience.
We offer personalized services for your complete satisfaction. To customize your stay on board our Nice yacht, you can contact our team by email or phone call. Thanks to the details you will give us about your needs and desires, we will be able to make proposals. Thanks to our perfect knowledge of Nice and its surroundings, we are able to offer you the best destinations. From the port of Nice, discover all the wonders of the French Riviera: boat rental for Saint-Laurent, Cannes, Antibes, Saint-Tropez, Monaco… The best destinations in the region are yours, with or without a skipper!
Motorboat rental with ATI Yachts
Close to Cannes, Antibes, Saint Laurent and the marina of Monaco, the boat rental in Nice is ideal. Renting a boat with ATI Yacht is easy: our team will accompany you from A to Z to ensure that your stay in the Alpes Maritimes goes smoothly. We have boats for up to 12 people, with or without skipper. Do not hesitate to contact us directly.
If you are looking for a yacht charter in Nice, you have come to the right place. We offer a range of boats available for rent to meet all your needs. Prices vary depending on the boat you choose, the duration of the rental and the time of year. We advise you to book your yacht in advance to ensure you have the best options to choose from.
Our yachts can accommodate a maximum number of guests, making them the ideal solution for a relaxing day at sea or a longer cruise. If you are not familiar with sailing, we can provide you with a professional skipper who will be in charge of driving the boat and allowing you to relax in complete safety. If you prefer, you can also rent a crewed boat, which will allow you to concentrate on relaxing while the crew takes care of all aspects of navigation.
The boats are docked in several ports in Nice, allowing you to choose the one closest to your accommodation or intended destination. The ports of Nice are renowned for their charm and elegant atmosphere, with modern facilities to meet all your sailing needs. If you're visiting Nice, be sure to visit Old Nice, with its picturesque cobblestone streets and historic buildings, which offer stunning views of the sea and surrounding mountains.
We are here to help you find the right yacht for your needs, with a skipper or crew to help you enjoy your day at sea. Do not hesitate to contact us for more information about boat rental in Nice.