Yacht charter Saint Tropez
All the beauty of the coast with a charter yacht St Tropez
Do you love the nautical world and yachting? Do you dream of going to sea for a day, an evening or even a whole week? A stay on board one of our luxury yachts on the French Riviera, in Saint Tropez, will make you happy! Mild and sunny climate, luxury shopping, nightlife and gastronomy make Saint-Tropez the perfect destination. Rent a luxury yacht from ATI Yachts to discover all the wonders of the French Riviera, starting from the port of the seaside resort of St Tropez.
Our luxury yachting company ATI Yachts on the French Riviera is at your disposal for yacht charter in Saint Tropez, on the border between the Var and the Alpes-Maritimes. Our experts are passionate about boating and have only one goal: your satisfaction. Feel free to browse our website and discover our large selection of yachts available for charter.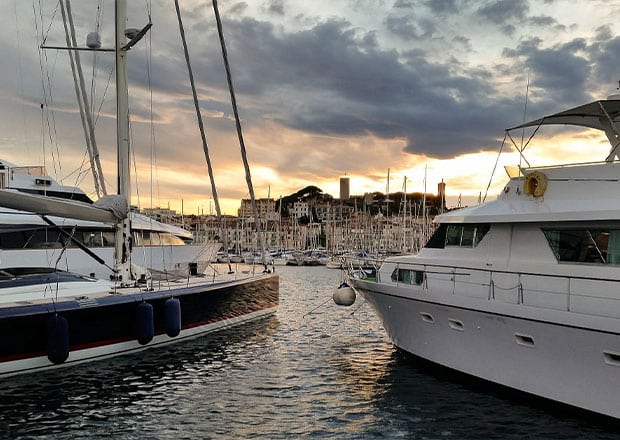 Idyllic sea trips with a Saint Tropez yacht charter
Saint Tropez is one of the most popular seaside resorts in France. Thanks to the beauty of its landscape, its beaches and the many activities offered, Saint-Tropez is a city known internationally. The Jet Set loves to come down there, aboard their luxury yacht. You too can step off your luxury yacht like a real star to discover the splendor of the city and its surroundings. The port of Saint-Tropez welcomes the most beautiful boats, day and night.
Luxury yachts for rent in Saint Tropez
are a must if you want to make the most of your stay in the region! After enjoying the breathtaking beauty of the landscape and the perfect blue sea, you'll love spending time in the luxury restaurants, prestigious nightclubs and popular bars of Saint-Tropez, alongside the big stars!
Looking for some relaxing moments in a heavenly setting? Access the Bay of Canoubiers, the Iles d'Or nature reserve and the private beaches of Pampelone from your luxury Saint-Tropez yacht.
Professionals
More than 20 years of experience
An accompaniment
A team at your service
Entertainment
All you have to do is enjoy
Charter yacht Côte d'Azur
We accompany you in the creation of your stay or your high end nautical event. Just tell us your wishes and we will make them come true.
Chartering a yacht in Saint Tropez is a unique experience, which will allow you to discover the wonders of this lively city on the French Riviera. We are specialists in yacht charter in Saint Tropez, with a choice of luxury yachts to meet all your needs. You can leave from Saint Tropez to explore the beaches of the region or sail to Sardinia for an unforgettable adventure at sea.
We are here to help you organize your event at sea, whether it's a relaxing day on local beaches or a multi-day cruise to a far-flung destination. Our port of Saint Tropez is ideal for going to sea and enjoying the lively atmosphere of the city. We also offer yacht charters with professional skippers so you can relax safely while the crew takes care of all aspects of sailing.
You want to rent a yacht in Saint Tropez ? Then contact us!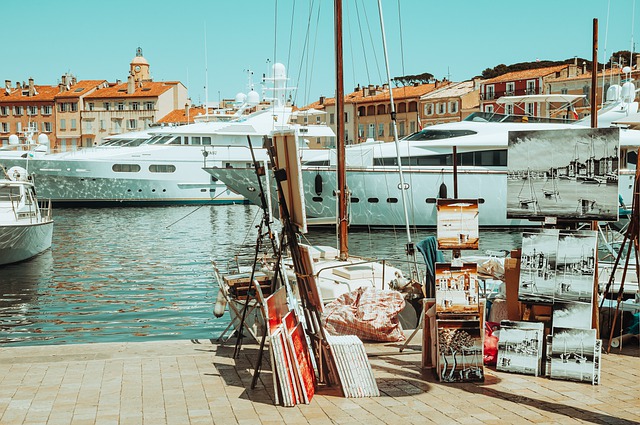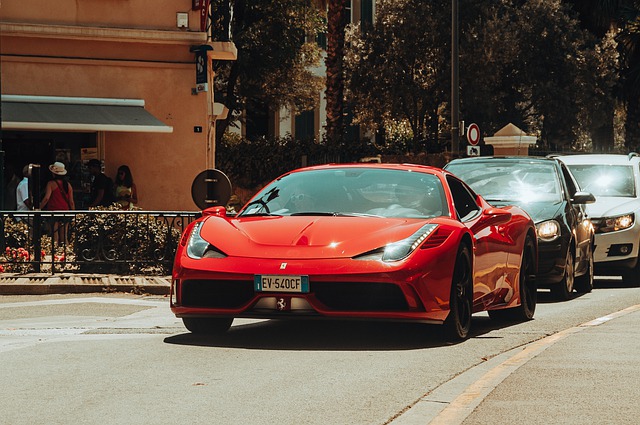 Enjoy delicious meals prepared by our Michelin-starred chefs before enjoying the optimal comfort of your spacious, upscale cabin.
After lounging, enjoy the spectacular view of the Citadel of Saint Tropez, the Cap Taillat, the blue sea and the white sand of the beaches with a drink in hand.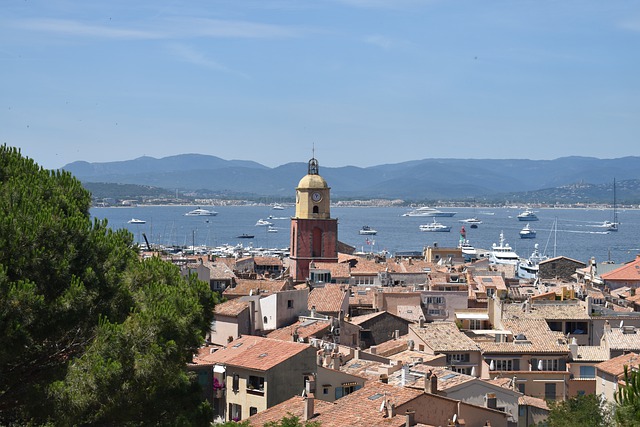 Luxury yacht rental in Saint-Tropez
Do you want to go on exceptional sea trips, off the beaten track?
Yacht charter in Saint Tropez
will be perfect for you! On a very special day or evening, impress your guests with the beauty of your yacht and the luxury services offered. Treat yourself to a moment of relaxation and discovery on the French Riviera by
renting a luxury yacht from ATI Yachts
.
From your yacht charter in Saint Tropez, from the port of Saint Tropez, you can make an unforgettable stay that will engrave Saint Tropez in your mind.
Whether it's for a big party or an intimate moment with friends or family, our offers are adapted to your needs and desires. Our crews are discreet while ensuring your comfort throughout the rental period.
You can also enjoy special moments with your loved ones thanks to the various nautical activities offered by ATI Yachts in Saint-Tropez and its surroundings. Jet skiing, water skiing, scuba diving, snorkeling etc… the best water activities are at your disposal.
Please note that the crew members of all our Saint-Tropez yachts are professionals carefully selected to ensure exceptional quality of service. You can only be satisfied!
Possibility to rent accessories for your yacht
When renting a yacht in the Gulf of Saint Tropez, you will be able to discover the accessories and equipment already present on the yacht such as a jacuzzi for the most luxurious. In addition, a wide range of additional accessories can be added upon request so that you can fully enjoy your rental and Saint Tropez. Make your experience a little more sporty by taking a ride on a jet ski or a fast boat. We offer you the possibility to personalize your stay on board our Saint Tropez yachts! Our team of professionals is at your disposal so that we can plan your sea trips together. We will guide you in the choice of the luxury yacht Saint-Tropez according to the number of persons, your destination plans and your preferences in terms of comfort and navigation. Of course, the crew members will be composed according to your needs.
With our team's years of experience in the yachting industry, we are able to guarantee you sea outings that meet all your expectations. Our luxury yacht fleet consists of several catamarans, different models of motorboats and yachts, which allows us to offer you the perfect Saint-Tropez boat for you.
The different types of yachts
ATI Yachts offers a wide range of yachts available for charter in Saint-Tropez:
Cruising boats
Yacht less than 18 meters in length, the smallest in its category, but with living space. These models have elegant and sporty lines and offer greater ease of maneuverability. Perfect for a trip along the Var coast, alone, as a couple or for small families.
Luxury yachts
Measuring between 20 meters and 40 meters, they can be sail or motor powered and guarantee comfort and high stability. Ideal for the whole family, this category of yacht is equipped with various leisure facilities, especially nautical. Perfect for a group rental on the French Riviera.
Super Yachts
With a size between 40 and 60 meters, so called because of their size and maintenance needs (except for rentals), these yachts can also be sailing or motor yachts. Equipped with exceptional facilities, Super Yachts are very present in the summer off the French Riviera.
Mega Yachts
Over 60 meters in length, this "out of the ordinary" category is perfect for large group rentals. Designed primarily for transatlantic autonomy, they represent the ultimate in comfort and luxury, and blend perfectly into the sea off Saint Tropez. It is perfect for companies organizing a seminar, a cruise with friends or large family, a party, an anniversary or a wedding on a luxury yacht with guests…
How to rent a yacht in Saint Tropez ?
Step 1
: Contact us, by mail, by phone or come directly to our offices located in Antibes (06).
Step 2: Ask us all your questions and we will help you choose the yacht and services that best suit you. You will have the choice among our various boats but also our accessories and equipment very varied.
Step 3: Enjoy your yacht charter, the sun of Saint Tropez, the Var, the French Riviera, and the Mediterranean Sea by coming to see for yourself the splendor of these bays! Beaches, pine trees, celebrity villas, luxury boutiques and prestigious film shoots… Saint-Tropez is the must-see destination of the summer!
Beaches, pine trees, celebrity villas, luxury boutiques and prestigious film shoots… Saint-Tropez is THE must-see destination of the summer!
If you are looking for a luxury experience at sea, chartering a yacht in Saint-Tropez is certainly an option to consider. Saint-Tropez is one of the most popular destinations on the French Riviera for sailing enthusiasts, offering a unique combination of glamour, sun and crystal clear waters. With its beautiful beaches, world-class seafood restaurants and breathtaking scenery, Saint-Tropez is the perfect place for a boat trip. In this guide, we'll give you all the information you need to plan a memorable yacht trip to Saint-Tropez, including the must-see sites, things to do and the best times of year to go.
Boat Saint Raphael Saint Tropez
If you are looking for a boat trip between Saint-Raphael and Saint-Tropez, you are in luck as this area offers many options for sailing enthusiasts. The town of Saint-Raphaël is located only 35 kilometers from Saint-Tropez and is an excellent starting point for a yacht trip. Sailing along the coast, you can admire the beautiful landscapes of the region and stop in secluded bays to swim in crystal clear waters.
During your excursion, you can also discover historical and cultural sites such as the archaeological museum of Saint-Raphaël or the lighthouse of Saint-Tropez, which offers a breathtaking view of the Mediterranean. Food lovers will not be disappointed as there are many seafood restaurants to discover along the coast.
Boat Sainte Maxime Saint-Tropez
If you are looking for a luxury boat trip in Sain Tropez, a trip between Sainte-Maxime and Saint-Tropez is an excellent solution. This area offers a unique experience at sea, with sandy beaches, crystal clear waters and breathtaking scenery.
On your tour, you can experience the natural beauty of the area, with its green hills, steep cliffs and secluded bays. You can also visit historical and cultural sites such as the Gendarmerie Nationale Museum in Saint-Tropez, which traces the history of this famous French institution, or the Notre-Dame-de-la-Queste Chapel in Sainte-Maxime, an architectural jewel dating from the 16th century.
A boat trip between Sainte-Maxime and Saint-Tropez is a luxury experience not to be missed on the French Riviera. Whether you're looking for a romantic getaway, a relaxing day with the family or an adventure with friends, this area offers something for everyone.
Boat Cannes St Tropez
A luxury boat trip between Cannes and Saint-Tropez is a unique experience on the French Riviera. You can enjoy the beautiful sandy beaches, such as Pampelonne beach, and admire the breathtaking scenery of the coast. Historical and cultural sites, such as the National Gendarmerie Museum, are also to be discovered. In addition, the area is full of world-class seafood restaurants, luxury boutiques and trendy bars. It is recommended that you check the weather forecast before you leave and book your yacht in advance to ensure availability and find the boat that best suits your needs. In short, this boat trip is a luxury experience not to be missed for anyone looking to relax, discover the local culture or have fun in a festive atmosphere.